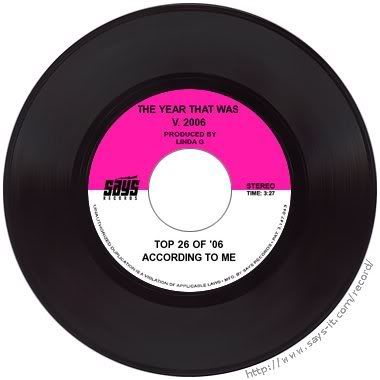 As an eclectic music lover it's always so hard to compile a list of my favorites each year. It's like trying to make someone decide between their best friends...trying to decide which ice cream flavor you like best...which shoes are your favorite. The upside is that I can still love it all and no matter what the ranking (which seriously means very little to anyone but me) I can still enjoy them all in massive quantities anytime I want. Kinda like my friends and ice cream. I've loved a lot of music this year just like every other year but I've definitely enjoyed certain styles and genres more so than others and I've learned a lot more about music this year than I have in years past...I've taken more of an interest in who makes it and how they do it which I think makes me a better listener overall. I'm surprised at my own choices this year to be honest. I've deflected from my country roots and have been truly shocked by how much great electronic based music is out now and more than that how much I LOVE it! My old standard singer songwriter genre still reigns supreme as always in my listing but I have definitely mixed it up all year, paying special attention to the new British invasion as it wear has paid off for my ears, heart and mind. I've had a huge love affair with across the pond artists this year and that's definitely evident in my choices as is the throwback sound that I love lots and lots.
I'm also surprised at something else...
So much of what is experienced in a culture at any given moment can be witnessed in the music, literature and art of the time and 2006 is a banner year for making music that conveys what our struggling nation is feeling. All year I've been struck by how the tragedy that was Hurricane Katrina and what seems to be shaping up as our generation's Vietnam is affecting the music we hear. Whether it's the overt questioning of and irritation with the government, it's leaders and policy in songs like Ben Harper's "Black Rain", Pink's "Dear Mr. President", Dave Simpson's "Embarrassed To Be", and full albums loaded with frustration and angst like Pearl Jam's self titled effort and Neil Young's Living With War or the less overt nods to and mentions of our present situation in John Mayer's "Belief" and "Waiting On The World To Change" and the touchy feely goodness of songs like "Everything's Gonna Be Alright (Will's Lullaby)" and the revitalization of the standard "We Shall Overcome" by Bruce Springsteen...it is inescapable. I've noticed so many artists borrowing from the sound and feel of the 60's as well...another war era...and I have to wonder if the two are somehow linked or if they just decided to bring back some kick ass music.
My yearly disclaimer:
My list is just that...MY LIST. You can agree with or argue my choices but it won't change the fact that every single album on this list is MONEY, pure and simple. I won't argue the fact that not all of these are musical masterpieces...that's not what I'm about. This isn't the most elitist list I could have compiled either...it's just what I've loved and listened to the most this year. As always, it's all based upon my own personal opinion and my motto has always been and continues to be that opinions are like assholes; everybody's got one...everyone else's seem to stink so much worse and the only one that has the power to impact me is my own.
So…without further adieu, I give you my virtual love letter to the year that was in music; my top 26 of '06...enjoy!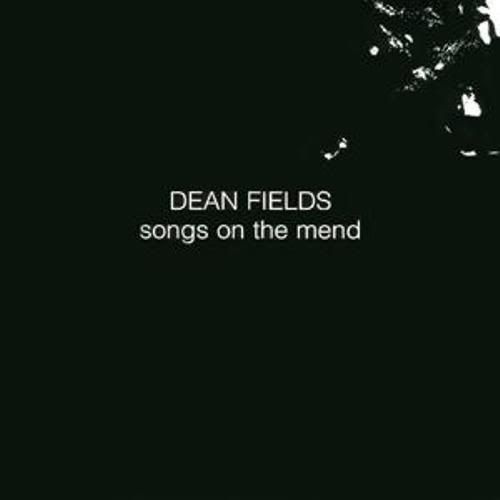 Dean Fields-Songs On The Mend

In this very intimate look inside the mind of the one left behind, Dean Fields poured his heart and soul into my favorite album of 2006. The title says it all…this is a collection of songs for when you're "on the mend" and is, in my opinion, THE disc to grab to comfort you after love has let you down. Dean's voice is what got me from the start, what had me hanging on until the end of the album...and, what made me play it again and again...but he's not just a pretty voice. His lyrics are honest, his melodies pure and his harmonies will break your heart and then patch it back up again. I've never grown tired of Songs On The Mend and can't fathom I ever will. Having visited with Dean a few times via email, I can tell you that he is gracious, humble and has a lot of music left to write. I cannot thank Andrea enough for introducing me to Dean's music...

"I'm the ash of your lit cigarette, clinging both hands tied to your lips but you only breathe me in to burn me down. In between you needing me and leaving me...be sweet to me, be sweet to me, be sweet to me."



Be Sweet To Me

Half Hearted Apology




Gotye-Like Drawing Blood

Wally De Backer (and now you know why he uses a stage name) from the land down under has created what is easily one of the most interesting albums of the entire year. Like Drawing Blood is almost as difficult to describe as Gotye is to pronounce (think along the lines of designer Gaultier). Jumping from sad songs with mellow beats to 60's era sounding pop friendly booty shakin' funk, he's an original musical genius and a magician who pulls something new out of his hat when you least expect it. This Aussie Indie spent just shy of three years collecting sounds (thanks to no budget and no band...hence, Indie) to create this, his first solo album. I think it's safe to say he can quit his day job now because you see, he's actually a drummer for The Basics and I have to wonder how much longer that gig is gonna last when he has this much talent to share with the hungry masses.









Snow Patrol-Eyes Open

Admittedly, I'm not a Snow Patrol fan. Never have been. I took one listen to Final Straw and was so under whelmed that I never played it again. So you can imagine my surprise that they are sitting in the #3 spot for the year. I am reformed however and my eyes truly have been opened to this amazing band this year. I was sent Eyes Open and left it sitting on my bar for about 2 weeks before I decided to give it a spin on my mp3 player during an early morning walk this Spring. "I need your grace to remind me to find my own." hit me like a ton of bricks as I rounded the corner at the park and I had to have a little sit down. I cried a tiny bit. Ok, a lot but that's irrelevant. This album is beautiful through and through. I'm going to go ahead and say this and everyone can send me hate messages...Snow Patrol is MY Coldplay. If they continue on their present course, I think you'd be hard pressed to find people to disagree with that in the years to come. Eyes Open was definitely a reminder to me to never judge a book by its cover or a band by one album.



Paolo Nutini-These Streets

Paolo Nutini, the Scottish (don't let the Italian surname fool ya) songster who is all of 19 (just process that for a minute after listening to this album) has put his best foot forward with his debut release, These Streets. He mixes it up throughout the disc by experimenting with different themes and tempos which makes this an interesting listen as well as a great trek through his emotional coming of age. From the frank frustration of trying to get the girl in "Jenny Don't Be Hasty" to the aching agony of having lost said girl on "Last Request", and "Rewind", Paolo is able to express his emotions perfectly in song and any guy that can do that at 19 (seriously, I can't get over that!) deserves some kudos in my book.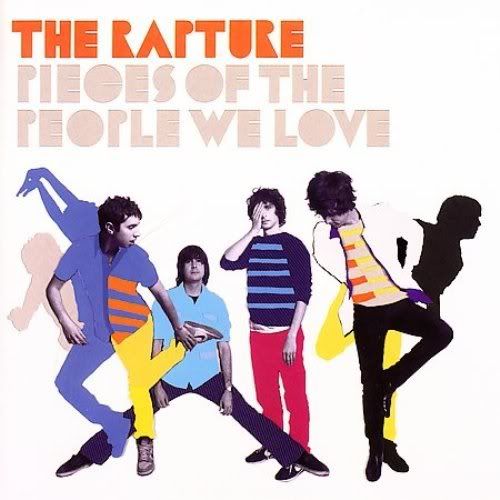 The Rapture-Pieces Of The People We Love

I fell in love with this album during one of my many road trips of '06. While attempting to find suitable music to maneuver through the third ring of hell…also known as President George Bush Turnpike in
Dallas
...I stumbled upon The Rapture's latest release in my mp3 player and realized I'd forgotten all about it! (It's a disease to buy so much music that you can't possibly listen to it all...seriously, I need a patch or a pill for it.) The title, Pieces Of The People We Love, had spoken to me loudly enough to buy it so I figured what the hell, I might as well listen to the damn thing while I was in the aforementioned traffic purgatory. I'm SO glad I did. It was funky and explicit and fun...just like me! This disco dance rock disc co-produced with Danger Mouse was played no less than 3 times during that trip and after a few listens you're sure to see why I had it on to keep my spirits up. "I used to think life's a bitter pill but it's a grand old tiiiime!"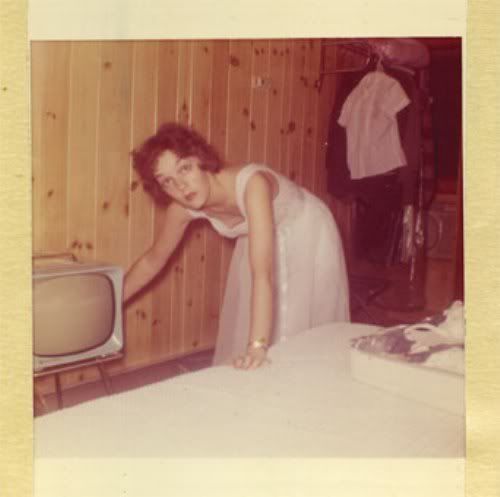 Manchester Orchestra-I'm Like A Virgin Losing A Child

Several years ago while waiting for my delayed flight home I decided to peruse the magazine rack in the ridiculously overpriced airport B&N in search of something decent to read on the plane to save myself the bore and necessity of speaking with passengers in my row who may or may not have had two brain cells to rub together. Seriously, one of my better decisions that year. Why you ask? Because that day I picked up Paste Magazine and have been a subscriber ever since. This is the part where I plug the magazine, tell you how awesome their recommendations on music, film and literature are, how superior it is to Blender, RS and all the other mags out there even though I subscribe to those too and where I sell you on the fact that they include a sampler with every issue. Subscribe, Bitches! You'll be glad you did.

ANYWHO...I told ya that to tell ya this:
Paste is exceptional at highlighting and featuring up and coming artists who don't suck and that's how I came to reacquaint myself with Manchester Orchestra just in time for my year end list. I'd read some buzz about their debut back in October and was intrigued by the title enough to order it but not enough to listen...go fig! In the hustle and bustle of the seasonal shit, like so many before them, they fell off the scope of my radar. However, upon seeing them in Paste and recognizing the name I decided what the hell, I'll give it a spin. They aren't a band that I've been familiar with long obviously and quite honestly they very nearly did not end up in this listing at all but dammit, it's a great disc that I've had on repeat since I got it and they deserve this spot. Currently tearing it up live on tour with Brand New (also a great group you should definitely check out), this bunch of kids (and I mean that...their lead is 19 and none of the members are over 23) from Hotlanta might be schlepping their own gear now and traveling in a beat down van but rest assured if they can follow this up with anything even remotely as well written and put together they're sure to have a great career ahead full of VIP lounges, naked strippers and chartered jets.


Regina Spektor-Begin To Hope

What can I possibly say about how fantastic Regina Spektor is that hasn't already been said this year? A brilliant story telling songwriter with a penchant for creating beautiful, quirky, unique piano driven melodies that get inside your head for weeks, Spektor is the girl you want to be friends with so she can sing at your wedding. It was so hard to choose the two songs to post from this album. "I have in mind all of this music and it breaks my heart, and it breaks my heart." "Hotel Song" is just so fun and fresh that I wanted to put it up and then "Samson" is such perfect simplicity that I had to choose it instead. The fact of the matter is that every one of her songs is human in that they are both fragile and strong. In one of my very, very, very favorite songs of the entire year, Regina sings:

This is how it works
You're young until you're not
You love until you don't
You try until you can't
You laugh until you cry
You cry until you laugh
And everyone must breathe
Until their dying breath
No, this is how it works
You peer inside yourself
You take the things you like
And try to love the things you took
And then you take that love you made
And stick it into some
Someone else's heart
Pumping someone else's blood
And walking arm in arm
You hope it don't get harmed
But even if it does
You'll just do it all again

Does it get anymore lovely and perfect than that? I think not.

On The Radio
Samson

Orson-Bright Idea

Having been described as "the missing link between The Rolling Stones and The Scissor Sisters" this UK sensation is actually just a five man jammin' band from the city of angels. After self-releasing their debut in 2005 and failing to create a buzz, they made the strategic move to release and market their music to the Brits and it paid off in a big, big way. Not unlike the other 5 member L.A. sensation, Maroon 5 and their 2002 Songs About Jane, Orson has hit the scene with an album full of rockin' pop tunes that are tailor made for radio play. And just like Adam Levine before him, native Texan and former Phantom of the Opera alum, Jason Pebsworth heads up his band of merry men and shows off what a Bright Idea it was to take his stories of love gone wrong and pair them with his signature vocals, catchy chords, and brilliant beats. "Just remember your song and don't forget to keep singing." Here's hoping they take their own advice.










Gomez-How We Operate

Again with the Brits! I told you in the beginning I have had a love affair with our allies this year and I wasn't joking. I've been a Gomez fan for awhile though but How We Operate has officially blown me away. The best thing about Gomez isn't their songs...even though they're great. It's actually if I may be so cheesy...how they operate. The thing that strikes me as so fabulous about them is that they are actually one of few groups who wholly collaborate. You see, I'm a music lover no doubt. But...I'm also an album lover, or more appropriately these days CD lover. I can take an album's liner notes and pour over them in great detail for hours...not a bit of it is boring to me...not even the sound engineering parts that might as well be Japanese to me. And this ladies and gents is how I end up with oodles and oodles of bits of useless information floating around in my head. Anywho...back on track now...I discovered how truly collaborative Gomez are after reading the liner notes to In Our Gun a few years back. They have three lead singers and all take turns sharing songwriting duty. Why is this important you ask and why should you care? I'll tell you why. It's important because this collaborative quality is what makes Gomez a phenomenal group to be a fan of...you'll never get bored with their music because just when you think you've got a handle on their sound they throw a curve ball on you that you never expected. Not sold? Listen to the "Notice" and how it goes from a slow almost acoustic country feel to a great rock ending and then skip ahead to the 60's infused "Girlshapedlovedrug" and you'll see what I mean.


John Mayer-Continuum

Like you didn't see this one coming from a mile away. I know, I know…every year this cat's gotta show up on my list SOMEWHERE. But let me just say right off the bat that he's not here because he's one of my favorite artists…he's here because it's really that good. I've been following John's career for a long while now and I could go on and on about how this is his strongest work to date (because it is) and about how wonderful it is to see him grow in his career and how fabulous it is that he's become such an amazingly accepted, Grammy garnering, Simpson pimp these days (because except for the last bit, it is) or about how much the aptly titled Continuum has tracks on it that could have been stolen from my life and how "Stop This Train" always seems to make me spring an eye leak, "Heart Of Life" got me through a really awful time this year or that his rendition of "Bold As Love" was what enabled me to introduce a new generation to the music of the late, great Jimi Hendrix but I won't. And I won't because I don't have to...this is totally a stand alone album that speaks for itself. I WILL tell you go buy it if you haven't. You'll like it, I promise. And...you won't even be ashamed to tell your friends you do. If I loved it so much why isn't it in the top spot you ask? It's kinda like being the teacher and having your own kid in class...you give 'em the A- just so they don't get too full of themselves or get beat up on the playground...and, so they always know they still have to work hard to impress even those who love them most.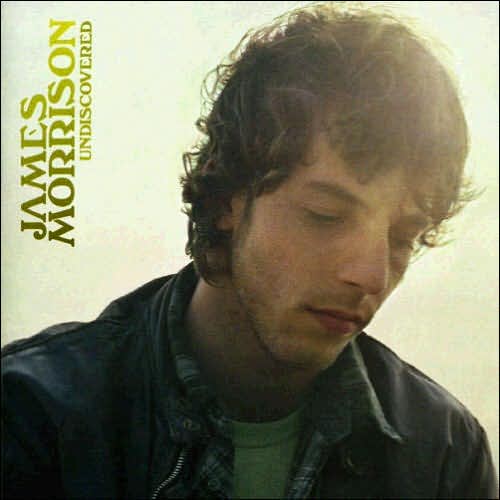 James Morrison-Undiscovered

With the aptly titled Undiscovered, James Morrison has come out of nowhere to deliver one of the best debut albums I've heard in ages. He made the album I wish Amos Lee had made this year; with the perfect blend of soulful blues and pop, he hit this one out of the park his first chance at bat. Morrison's start in life with an alcoholic father, distant mother and battles with his own personal illness was unpleasant to say the least but just as Ray LaMontagne before him, he has struggled, persevered and channeled his energy into honing his undeniable talent. Confident and polished at only 21, James Morrison won't be "undiscovered" here in the states for much longer. If handled properly and allowed to grow in the industry, James could very well establish himself as one of the best new artists of the generation.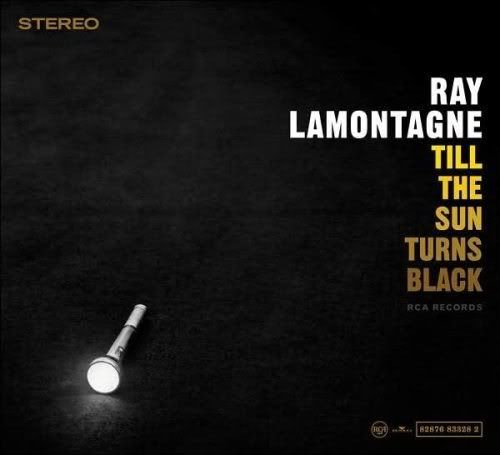 Ray LaMontagne-Till The Sun Turns Black
I went on and on in a
previous post
prior to the album dropping about how grand Till The Sun Turns Black is and even though I'm STILL pissed he turned all Rayish and didn't show his face at the Cain's show this year I continue to love and adore his work and wouldn't change a thing I said then.
The Weepies-Say I Am You
Another group I've previously written about is The Weepies and I
sang their praises then and I echo the sentiments now.
Say I Am You is the perfect follow up from them I can't even imagine how many times I've played this entire disc this year. Deb and Steve are just so amazing live...if you get the chance to see and/or meet them, please do...you won't be sorry.
KT Tunstall-Eye To The Telescope

Typically I don't count albums that were reissued in my yearly listings but there were a few that garnered bending my own rules this year and I don't want to hear any bitching about it. Yes the ORIGINAL release date was in '05 but dammit it was edited and re-released in '06 and therefore it's fucking eligible. Period. Anywho...Eye To The Telescope is DEFINITELY one that deserved a mention. I'm fairly certain Ashley turned me on to Miss Tunstall via a live performance clip with the message "Get your ass on IM NOW! You have to see this." How could I resist? This Scottish born songstress was adopted by a Father physicist and a Mother school teacher but met her birth Mother in her 20's and discovered that her love of music (she plays guitar, piano and the flute) may have just been inherited as her birth father was a folk musician. Inherited perhaps but she definitely has her own individual sound. "Heal Over" is probably the song that, for personal reasons, touched me the MOST all year and "Black Horse And A Cherry Tree" is infectious to put it mildly. I bought each of my best friends a copy of this album for various occasions and they have all loved it. I can't tell you how many people I've had stop me in public after hearing my ring tone and ask me who sings that song. I never tire of telling them who she is and directing them to purchase her album post haste. After being featured on Grey's Anatomy more than a few times now, I think the days of me pimping her in public may be far behind me.


Amy Winehouse-Back To Black

So you've seen how much I love the British this year and how many choices I've made that mention the resurgence of the 60's sound…and here we go again. This 23 year old dynamo songstress takes a page out of the soul history book and puts a new spin on it with Back To Black. It's hard to imagine a voice that sounds like this coming from someone who looks like Amy Winehouse but it does and it's phenomenal. ="">From kicking off the album with her defiant refusal to seek treatment in "Rehab" and the very telling "You Know I'm No Good" where a carpet burn is what ultimately leads to her infidelity being discovered to ending it with "Addicted" in which she explains how she'd rather have a bag of pot than a man in her bed, you very quickly get an idea that Miss Winehouse is no angel; but, for all her tough exterior, songs like "Back To Black", "Wake Up Alone" and "Love Is A Losing Game" showcase her vulnerable, emotional side. All in all, she's less perfectly put together Diana Ross and more sad and sorrowful Etta James and that's just fine by me...the world needs a few more strong women singing about the harsh realities of life and love. The best thing about Amy is that she's completely unapologetic about it all..."I told you, I was trouble. You know that I'm no good." Consider yourself warned, er...informed.


Damien Rice-9

On his follow up to the once in a lifetime beauty of O, Damien again teams up with Lisa Hannigan to offer us his extraordinarily haunting voice that is often times surprisingly filled with rage on 9. People who are looking for the next "Delicate" and "The Blower's Daughter" will find it here in the form of "Elephant". "Rootless Tree" and "Me, My Yoke & I" will be a turnoff to those folks though...even though I really love them both...they are a bit hard to swallow. There is so much intensity packed into this record that it's almost impossible to take in all at one time. But, the payoff for following it through to the end is so worth it. I'm going to go so far as to say that I prefer 9 to O which has always seemed to drag too much for me. It's brilliant and well worth the 3 year wait. With lyrics that tell the tortured tale of long lost love, who wouldn't wait awhile?

"Do you cum together ever with him? Is he dark enough, enough to see your light? Do you brush your teeth before you kiss? Do you miss my smell? Is he bold enough to take you on? Do you feel like you belong? Does he drive you wild or just mildly free? What about me?"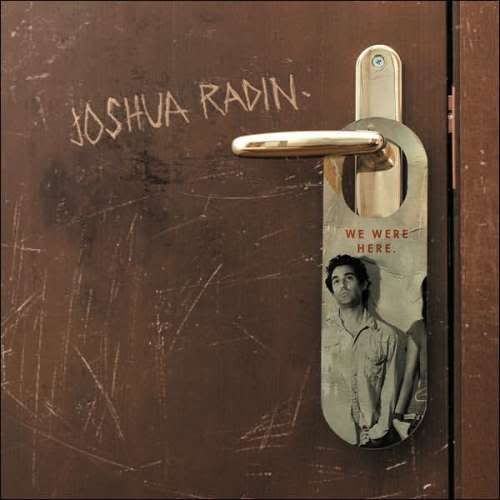 Joshua Radin-We Were Here
Lest you be tired of my laziness yet, another previous artist mention. Mr. Radin was discussed at length before my ROCKtober excursion this year and so I see no need to repeat all the beautiful things I said about him when
you can just read (or re-read) them yourself.
Ben Harper-Both Sides Of The Gun

It's not a secret that I love Ben Harper or that I think he is one of the most gifted singer songwriters of my generation whose music is transcendent on so many levels. Oh no, I'm rarely quiet about how much I love me some Ben Harper. So imagine for a moment if you will the look on my face when I had the two disc sensation that is Both Sides Of The Gun sitting in my hot little hands. I was giddy...no lie. Comprised of two sides that showcase the two different styles of Mr. Harper, this is a whole lot more of what I was expecting when I got what turned out to be the overproduced Diamonds On The Inside. With songs like "Black Rain", "Both Sides Of The Gun" and "Better Way" he gives his social commentary with an edge and on the beautiful ballads like "What More Than Sorry" and "Picture In A Frame" he exploits the soft, vulnerable side of himself. He was smart to break this into two discs as that's the only way it would have worked; it would have lost something had it been compacted onto one. Both Sides... is far and away one of his best pieces to date.

"What good is a man who won't take a stand? What good is a cynic with no better plan? I believe in a better way...I believe in a better way."


Cat Power-The Greatest
For someone who is known as somewhat of an emotional basket case on stage, for Chan Marshall to title her album The Greatest was ballsy to say the least...it's a damn good thing she pulled it together and made certain it lived up to its name. Recorded in
Another album that Ashley demanded I take a listen to and love ("I promise you'll love this one. It's so 'you'.")...Separate Ways was in constant rotation for many, many days this year. I love how she knows just what I'm gonna love! I'd heard of Teddy by way of his parental units Richard and Linda Thompson but hadn't given much thought to seeking out his work save finding and loving the song "Love Her For That" from the 40 Days And 40 Nights movie soundtrack which is a shame because I missed out on his exceptional self titled debut the year I became a Mother. Oh well...better late than never I always say and that's the case here. No doubt he's come from talented stock but he deserves his own place in the spotlight and self effacing lyrics aside with this album he's secured it. "I want to shine so bright it hurts" he sings, well...shine away, Teddy.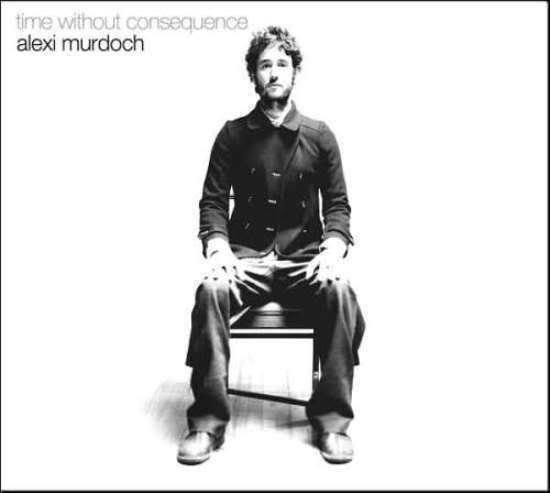 Alexi Murdoch-Time Without Consequence

I was sold on the warm simplicity and moving melancholy of Time Without Consequence from start to finish after just a few listens. Fans of The O.C., House, Ladder 49 and
Garden
State
will recognize "Orange Sky" where channeling Nick Drake, he sings..."In your love. My salvation lies in your love, in your love, in your love…" but it's different in a way that's hard to define. He's cleaned it up a bit since he released it on the Four Songs EP that many years ago. "Blue Mind" and "Song For You" also get a nice update on this, his first full length effort. I love most the near nakedness of his voice on these tracks as it takes courage to expose the imperfections of yourself in that way. And expose he does; these songs feel as if they could be private journal entries set to music delivered with the type of grace and beauty that would befit such emotional confessions. Who couldn't appreciate listening as someone bears their soul in such an honest fashion?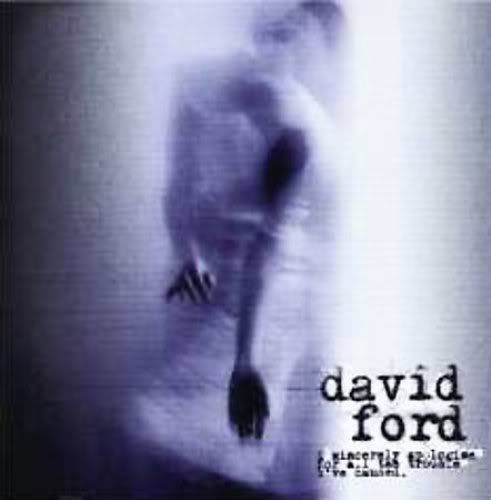 David Ford-I Sincerely Apologise For All The Trouble I've Caused

If this is how David Ford apologizes, bring on the infractions. Perfecting the blend of piano with guitar, Ford reportedly recorded and mixed I Sincerely Apologise For All The Trouble I've Caused in the cellar of his home and like David Gray before him whose smash hit White Ladder was recorded solely at home, the zero budget production is better than any studio could have afforded. I love the use of the saxophone on the ending of "What Would You Have Me Do?"...it's placement is perfect. Again with the sad songs I love, I know. There's just something so beautiful about someone sharing the bits and pieces of their broken hearts with those of us who have also been broken. It's healing really...if you don't try to rip the bandage off too soon. And before you think he's wallowing in self pity and regret, he sings: "Cheer up, you miserable fuck. This has gone on long enough and I don't want to hear anymore."


Margot & The Nuclear So & So's-The Dust Of Retreat

Crazy name, awesome band. Christie's been pimping Margot hard and heavy for over a year and while they were big for most of us last year, they reissued The Dust Of Retreat in March therefore making themselves eligible for this list. Boasting 8 members, not only do Margot look unique but they SOUND unique which is no small task in today's cookie cutter pop drenched industry. Full of catchy indie rock tunes with interesting lyrical choices that are a bit on the dark and twisted side of odd, this will have you wondering what the hell they're talking about and why the hell they aren't more mainstream yet. If you listen for just a bit though you'll have your answer to the prior and will be even more uncertain of the latter. Full of all the usual themes that make great rock music...love, drugs, sex...Margot packages it all in a way that's fresh and brand new and anything but usual.

"I am alive, I am alive and that is the best that I can do. You told me you lied, you swore you were mine. I took you back a thousand times. Talk of the town, you've been around. If he is the man you want the go. But tonight we'll leave all our lovers behind and try to live a quiet life. My love is dressing me like a clown."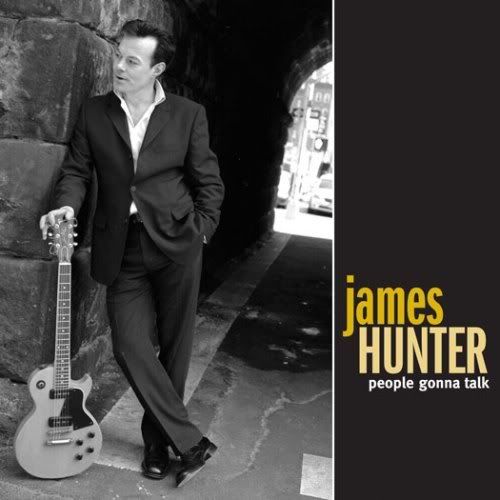 James Hunter-People Gonna Talk

Um, hi…I'm now officially my Grandma. I LOVE this damn CD so much it's not funny and it could have been written, recorded and a big hit well before I was even a gleam in my Mother's eye...or before she was a gleam in my Grandma's eye for that matter. If you don't enjoy the tunes of the 50's (is that even humanly possible?) then you'll hate this but when Van Morrison says "James is one of the best voices, and best kept secrets, in British R & B and soul. Check him out." you had better listen. Make no mistake, this is a 50's album for sure but it's far from an imitation of the originals; this is the fresh, natural progression of that genre were it still in heavy production today. People Gonna Talk is an instant classic and James Hunter is a very old soul who has done justice to such greats as Ray Charles, James Brown, Jackie Wilson and others of the era. I played this at the lake all Summer and people near us would always turn off their own music to listen and comment. They loved it. Pick it up and take it for a spin. And, if you really don't like it, I promise your grandparents will.


Under The Influence Of Giants-Under The Influence Of Giants
This CD is so fun! Yet another band from
Los Angeles
that I adore...who knew? With the best influences from the last three decades prominently on display throughout, I defy you to hate it. It's catchy funk infused disco soul pop you don't have to be ashamed to admit you like. After just one spin, every damn song will be stuck in your head for hours; there's no getting around it...you will be under their influence in no time. I love that like a few others on my list these guys are confident enough to explore various sounds because that's what will keep them exciting for albums to come if they play their cards right.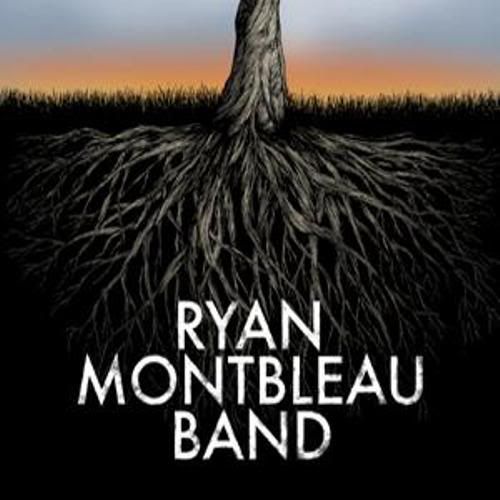 Ryan Montbleau Band-One Fine Color
I've written about Ryan before
and was THRILLED beyond belief when he came out with One Fine Color because many of us have been waiting a very long time for him to drop a full length album we could actually purchase somewhere other than the trunk of his car at a show. Fueled by his love of jazz and backed by his outstanding band, Ryan put his best foot forward and gave it his all on this album. Mixing it up with jazz, blues, folk and country against the backdrop of his fantastically fast vocals he put my fears of a heavily produced album at ease and made a beautiful collection of some of his best work. With a distinct feel that is all his own and great lyrics that tend to make you feel as if you're overhearing a conversation never meant for your ears it's a shame that a major label hasn't picked him up yet...or is it? Well done, well done Mr. Montbleau!